If you are a denture owner you may be familiar with dental appliance repair labs, but unsure of the services they provide or if they are a safe choice for services. Perhaps you are wary of going to anyone but your dental professional for fixes or maybe you're uneasy with mailing your appliance to a lab. Whatever the reason, learning more about what labs do can ease your concerns and increase your understanding.
Denture Repair Services
In the simplest terms, a denture repair laboratory will repair dentures. A lab offers the same services that you might find at your dental office. Labs can:
• Restore or replace full or partial dental sets
• Repair a tooth or replace it
• Create duplicate or spare appliances
• Clean and polish your set
• O-ring and attachment replacement
• Provide quick turnaround
• Be a very cost-effective solution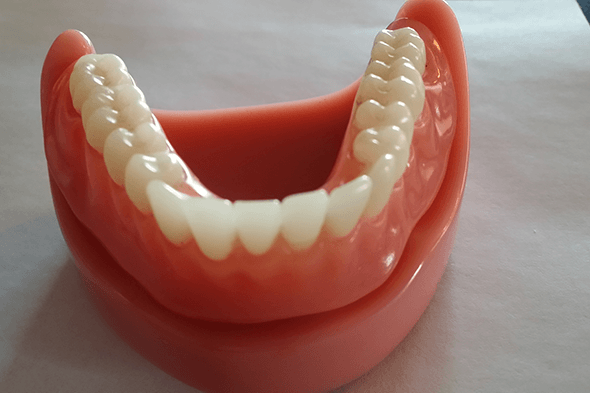 Services can include fixing broken or loose teeth, cracks or fractures, mending a denture that has broken in half or undoing the damage done by do-it-yourself kits and home remedies such as superglue. It's highly likely that the lab you choose does more than simply fix broken dental appliances. They may actually fabricate, or build, the appliances on site, which means they work with all kinds of dentures and all kinds of materials day in and day out.
The professional service at a lab includes highly trained and certified dental technicians who use the same materials as dentists use. In many cases, a fully licensed dentist is on staff to examine the sets that come in, identify any potential problems with them, ensure mending is done properly and to handle any special circumstances that may arise. Since the labs specialize in dentures, they always have the necessary materials on hand to fix any problem. There is no waiting for supplies to come in like there might be at a dental clinic.
Many dentists are not able to handle repairs on site and ship them out to these same dental labs themselves. By working directly with a lab, you can eliminate the "middleman" in this situation, get your teeth back faster and potentially save yourself hundreds of dollars.
Orders are placed via phone, Internet and through the mail. There is no need to meet with a technician in person to get started. In these cases, the broken piece can be shipped to the lab with the order form, the prescription from the dentist, if necessary, and any special instructions you may want to include. The lab receives the shipment, makes the fix and sends them back to you. Many labs offer same-day service and will provide reduced-cost or free shipping to their customers.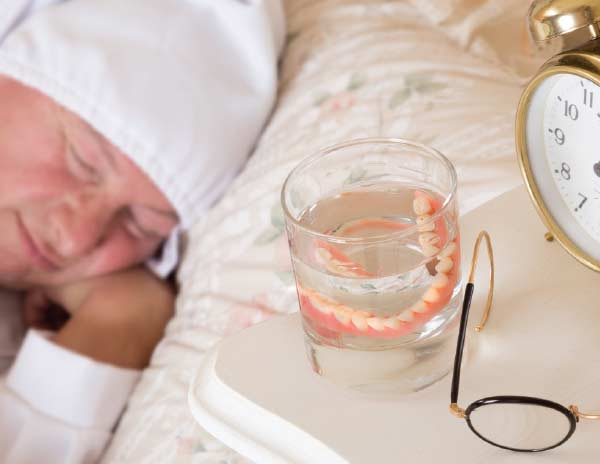 Working with a professional denture repair lab is a safe, cost-effective and easy way to receive repairs or replacement. If you have chosen a reputable, professional lab that uses ADA approved materials, you can rest assured that your appliance will be constructed or mended to the highest standards.
Denture Repairs Perth Lab can repair dentures the same day they are received. If you're looking for high-quality denture repair or just need to repair a tooth the professionals at Denture Repair Lab will handle your order quickly and safely.